MERCEDES PARTS SPECIALISTS
NEW ZEALAND
07.10.2020 Alert Level 1 - Startech Enterprises is taking orders online or over the phone. Delivery is via courier or non-contact pickup. You are also now able to visit us. Please call if you have any questions.
We supply parts for Mercedes passenger vehicles (Car) - vintage , classic and current models.
Commercial Van (Sprinter) and Mercedes Truck parts imported directly from the parts manufacturers in Germany.
In stock -Mercedes original - OEM (original manufacturer) - both aftermarket and second hand (used) parts are available.
With a large inventory on the shelf in our Auckland Warehouse, and weekly shipments from our suppliers, we can offer most parts that you may require for your Mercedes.
Over 30 years personal experience in Mercedes parts means we supply the right parts at the right price !
To receive an on-line discount, just Login and use our catalog to select the parts applicable to your vehicle.
You can enquire using our 0800 number and speak to our knowledgable team - or email us at parts@4mercs.co.nz
PHONE 0800-423697 or +64-9-2636354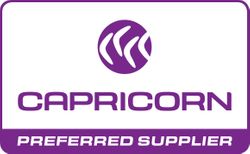 Featured Products